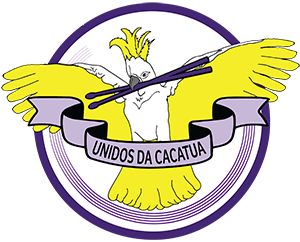 Dear Visitor,

Unidos da Cacatua is a specially formed Community Samba Collective that congregates drummers from samba bands from all over Australia and New Zealand.

Reflecting on the values that Samba teaches to every Bateria player anywhere in the world (unity, passion, collaboration), Unidos da Cacatua aims for community building and strengthening, through the celebration of culture and diversity.

How do we do it? We meet, rehearse, socialise, learn and share multiple times during the year in different cities, and celebrate Samba, Brazilian culture and the community for a day or two.

This ambitious project wouldn't be possible without the full engagement of all our amazing "Ritmistas" in this itinerant journey of music, we have the joy of seeing regular and new faces every time we get together and to witness the exponential growth of the band is always what makes it contagious and of course undoubtedly fun!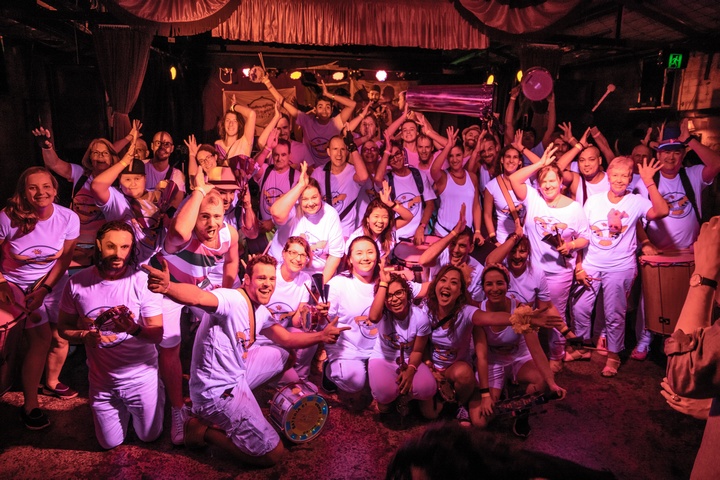 Congregating the samba community in the different places where we have performed has also been an incentive for Unidos da Cacatua to keep up on this dreamed endeavour.
Be part of the biggest Samba Bateria in Australia and New Zealand, be part of the Cacatua family, please send your expression of interest here:
http://eepurl.com/dj9oRv
Like our Facebook page to keep updated:
https://www.facebook.com/unidosdacacatua/
Follow us on Instagram:
https://www.instagram.com/unidosdacacatua/
Send us an email if you have any questions or if you want to see us at your event:
unidosdacacatua@gmail.com